Custom Boondocking Trailer Plans
Off-Road - ATV - Hunting
We have a local reputable trailer manufacturer that is willing to build custom trailers for us and we are looking for input and buyers to help achieve a better price point. We have not requested a quote on this design yet, we want to finalize the design first so we do not incur additional charges once we start.

Trailer design is meant to be more aerodynamic than a standard box trailer design, no wider than a full size pickup but not losing space to fender width.

Minimum 6'3" ceiling clearance.
Minimum 56" clearance between interior wheel wells to accommodate most ATVs
Recessed D-rings to secure ATV with welded in plates to secure to chassis
We would use spring hinges on ramp door, so no overhead door spring setup or cables

We think we can get a lower price if we have at least 5 serious buyers lined up and ready to make a deposit.

The drawings are our initial design ideas for just the trailer shell based on our experience with a boondocking rig built to comfortably accommodate 2 campers for a week at a time, give or take a few days. We can custom build the interior out for each buyer based on their specific needs should they wish.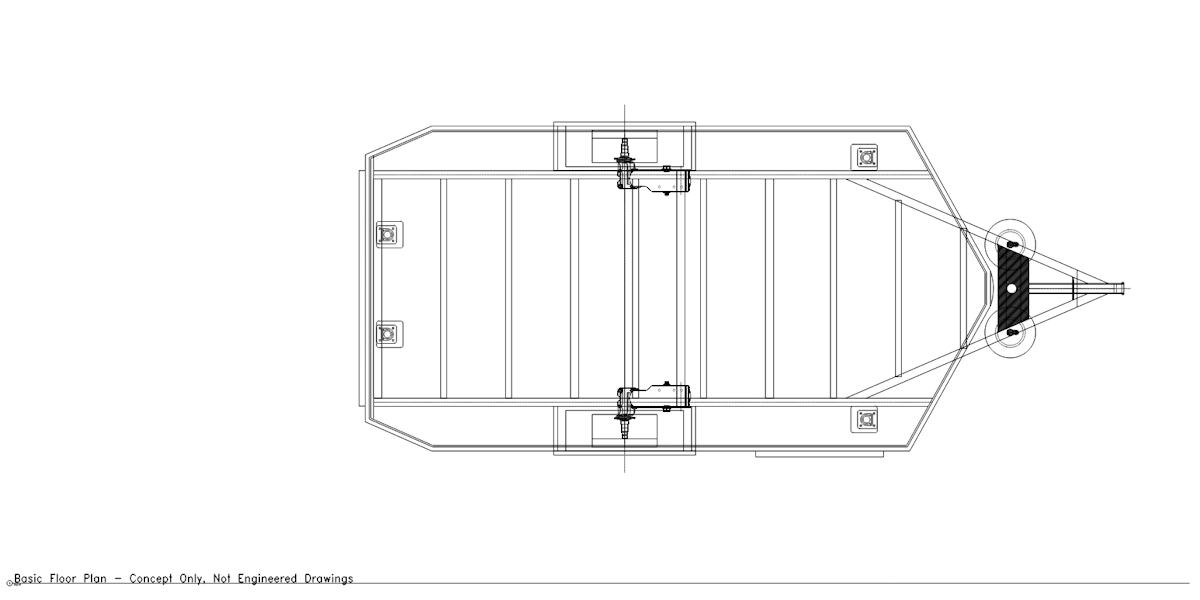 The base trailer before any upgrades would be as listed below.
Trailer Standard Features:
3,500 lb axle
235/70R16 106T All Terrain Tires
Dual 20 lb Propane tank platform
Electric tongue jack, set back to allow opening of tailgate while hitched to truck
Insulated walls and ceiling
Painted walls and floor
Base Model Interior Features:
(2) fold down bed platforms (no mattress) attached on each side 18" above the floor to allow for storage under each bed.
Cabinet/countertop with a small sink and spray hose type faucet
Interior handles and locks on ramp door, for use as escape hatch
12V water pump
16 gallon water tank
Water intake filter system
(3) Propane connections under counter - (1) for heater, (2) for appliances
Propex vented propane heater with thermostat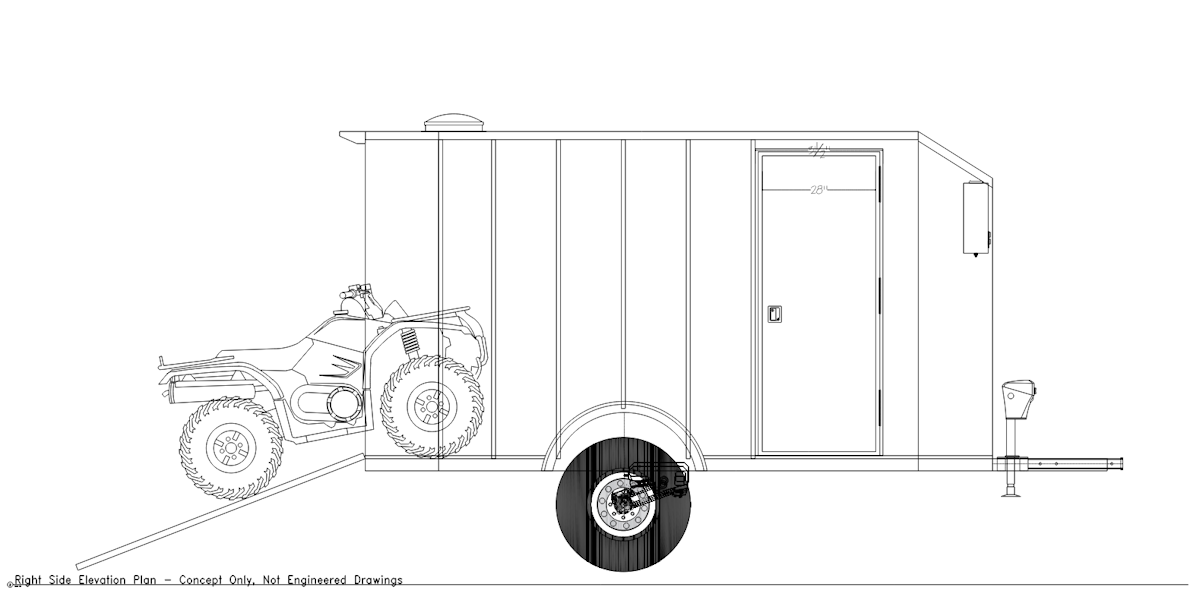 300W solar powered 12V electrical system including:
(1) 100ah AGM battery (cold weather)
(3) interior lights
(1) exterior ramp light
(8) low wattage exterior lights
(3) dual USB charging ports
(3) 12V cigarette lighter style outlets
(1) 12V SAE outlet
(1) Maxxair fan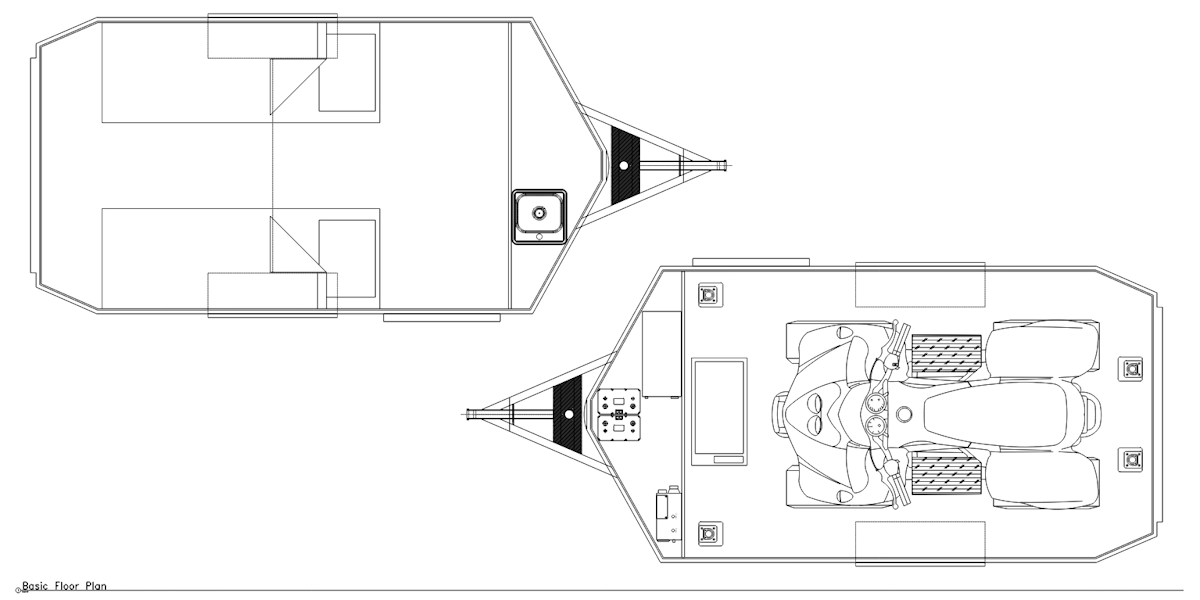 We estimate the trailer to weigh approx 1700 lbs dry weight when finished.

Target price for built out Boondocking/ATV/Hunting CTC, under 16,000:

Delivery would be available